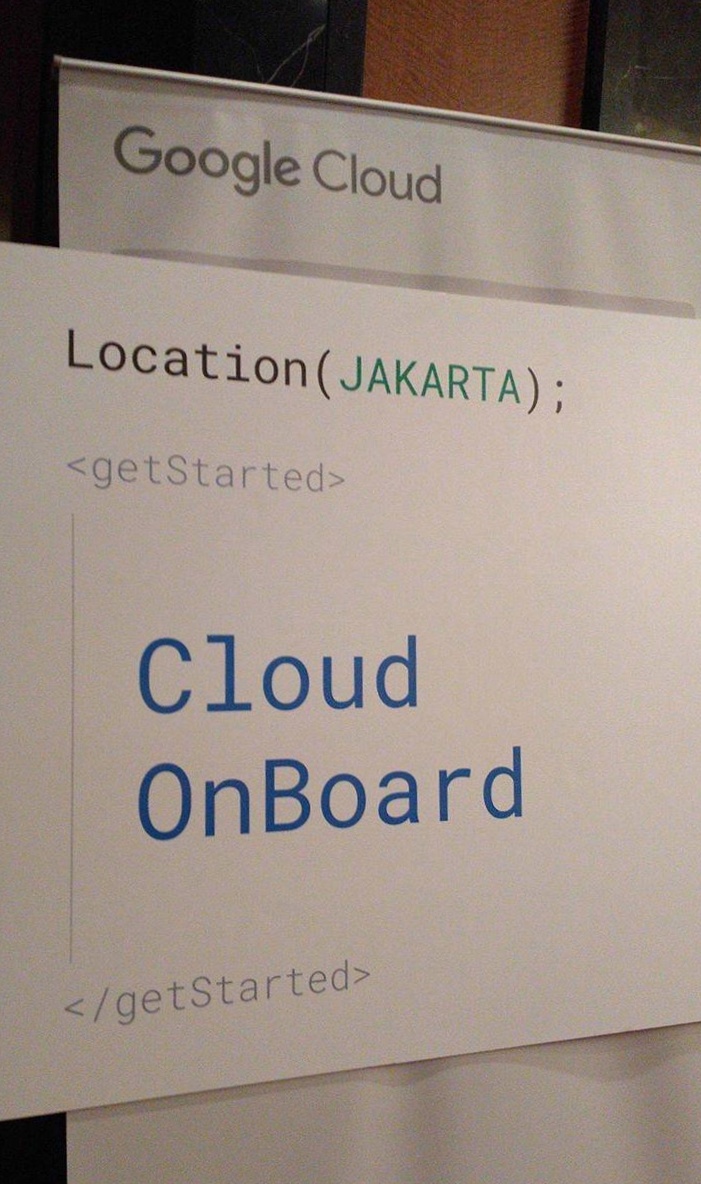 Few weeks ago I received invitation from Google Cloud to participate in their Cloud OnBoard event, a free full-day technical training about Google Cloud Platform (GCP). It's a series of presentations, demos and hands-on labs by Jason Baker to help us understand and get started with GCP.
Cloud OnBoard Jakarta takes place at Ritz Carlton Pacific Place Ballroom, from 08:00 AM until 05:00 PM. All the participants must first verify their registration on receptionist before receiving a nametag and confirmed as participant. There's around 1.500 participants from various profession, including from non-techical fields.
The agenda consist of 7 modules about getting started with GCP and it's services including introduction, use cases, demo, Q&A etc. GCP services mainly divided by 4 categories, Compute, Storage, BigData and Machine Learning. As a Web Developer I really interested in Compute and Storage services, for Compute they offer some service model like IaaS, PaaS, Hybrid (Container like Docker) and Serverless. Storage also have several options, Cloud Storage, BigTable (NoSQL), Cloud SQL (MySQL and PostgreSQL), Cloud Datastore and Cloud Spanner.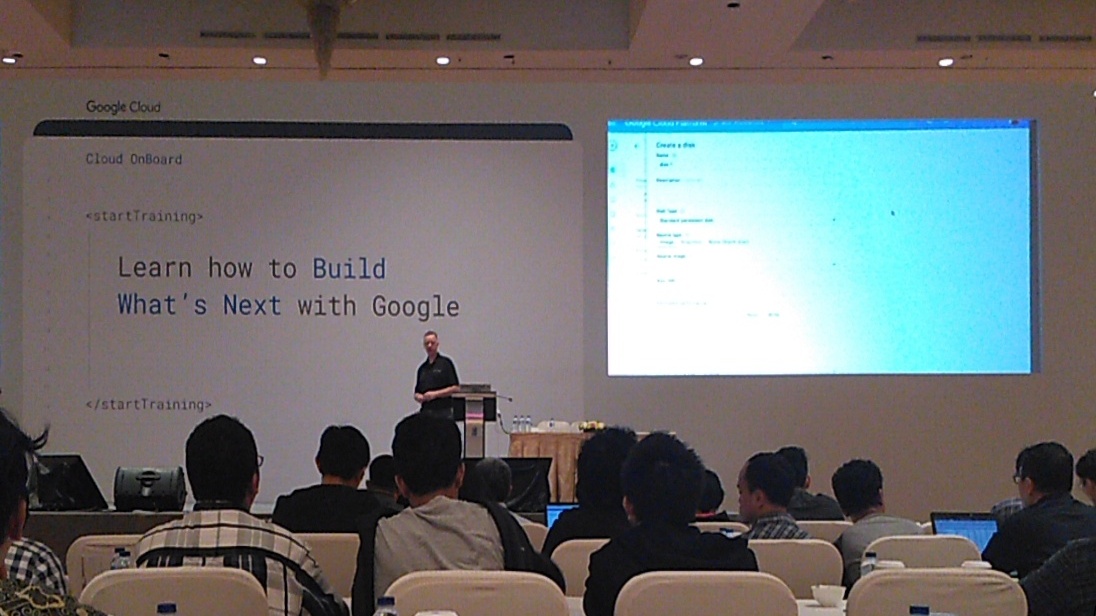 At the start of the event, we were given a printed module to follow the presentation along the event, a pen, blank papers and a survey form. In the end of event, we can exchange our nametag and fill the survey to receive Recognition of Attendace and a Google Cloud OnBoard t-shirt.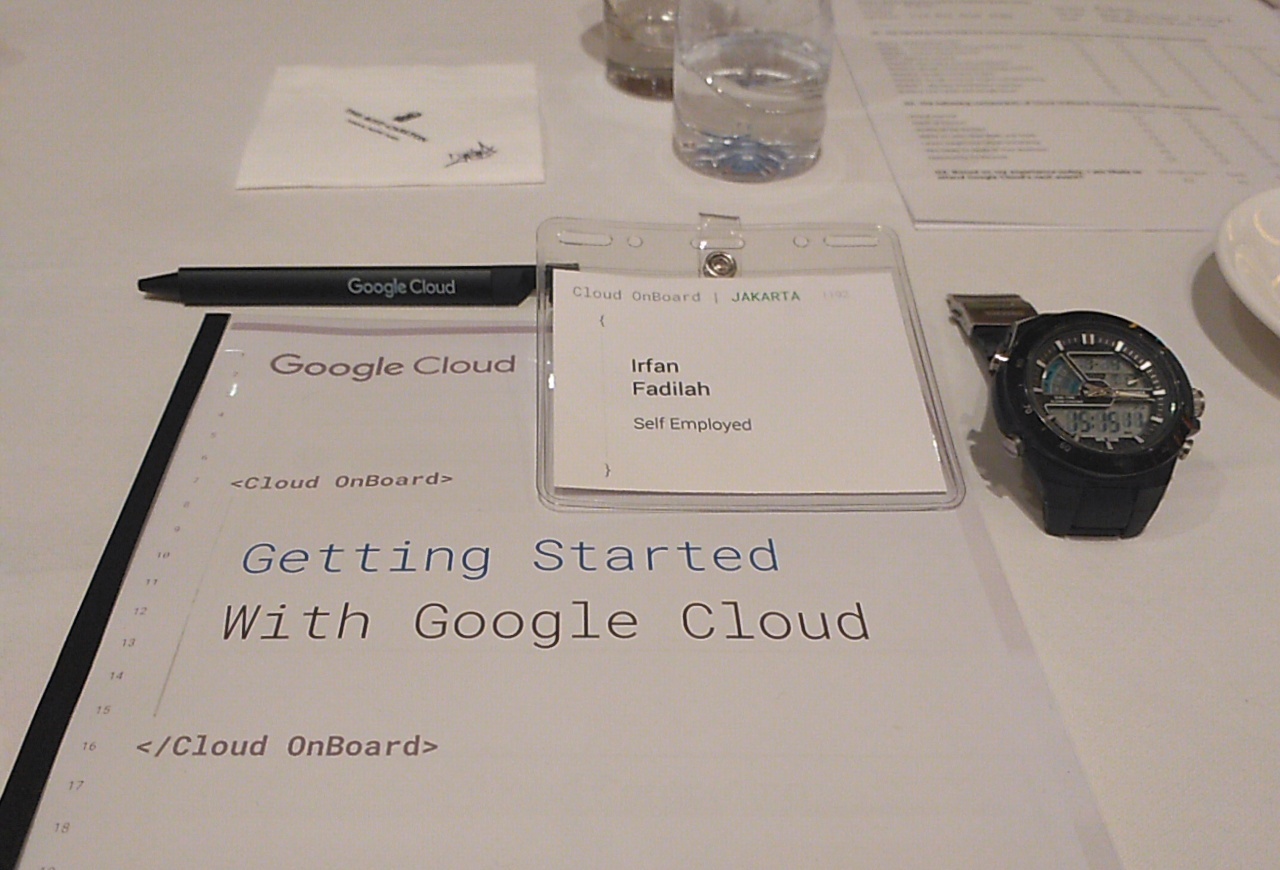 Shout out for Google and Ritz Carlton Pacific Place for providing and host such an awesome event. Next Cloud OnBoard events are planned to held in Singapore, Kuala Lumpur and Hongkong, you can visit https://cloudplatformonline.com/2017-onboard-APAC.html for more information. It's really nice to came to this kind of event, lot of new experiences and knowledges. Looking forward to any nearby events like this in the future!